News


< Back
Security : Cyber Attacks : Thought Leader :
Addressing the Security Skills Shortage

Websense expands best-in-class, cost-effective security services options for customers and partners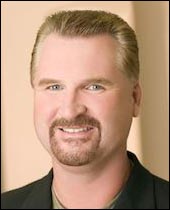 John McCormack
CEO
Websense


Websense, Inc. the global leader in protecting organizations from the latest cyber attacks and data theft, has announced the availability of an innovative marketplace to help customers gain access to advanced skills to rapidly deploy advanced cyber security protection. TRITON™ QuickStart Implementation packages bring together skilled resources, best practices, learnings and expertize from hundreds of previous implementations to maximize the unparalleled protection of Websense® TRITON solutions. Delivered through a partnership between Websense and select Certified TRITON Integrator partners, the new offerings provide customers with a rapid return on their security investment and demonstrate Websense commitment to customer satisfaction. Rapid optimization provides customers a cost-effective way of strengthening their security posture and overcoming the skills shortage in the market today.
The Websense Certified TRITON Integrator (CTI) program has also been enhanced to offer new benefits that recognize the investment our partners are making. These enhancements are designed to ensure that CTI partners, the Websense recommended service provider, have the cutting-edge technical and security expertize to optimize the implementation of Websense solutions that disrupt the threat kill chain and protect intellectual property for Websense customers. Now Websense offers both best-in-class solution implementation options and Websense TRITON solutions that combine unique features for unparalleled security, simplicity and economy.
"We understand the increasing demands on time, budget and access to security expertize that organizations face and we are committed to offering our customers the best return on their security investment. We have addressed this deficit by creating a marketplace offering both customers and partners recommended options for a fast and effective security solution deployment. Customers can now choose from a set of TRITON QuickStart Implementation packages or work directly with an approved Websense CTI partner. The advanced threat landscape is constantly changing and organizations rely on us to stop malware and data theft in its tracks by disrupting the kill chain. Websense TRITON unifies four key defenses, creating a solid bond that disparate solutions simply do not have," said John McCormack, Websense CEO.
The TRITON QuickStart Implementation packages are currently available in the US only with future geographical expansion under consideration. Websense CTI partners are available worldwide.
About Websense, Inc.
Websense, Inc. is a global leader in protecting organizations from the latest cyber attacks and data theft. Websense TRITON comprehensive security solutions unify web security, email security, mobile security and data loss prevention (DLP) at the lowest total cost of ownership. More than 11,000 enterprises rely on Websense TRITON security intelligence to stop advanced persistent threats, targeted attacks and evolving malware. Websense prevents data breaches, intellectual property theft and enforces security compliance and best practices. A global network of channel partners distributes scalable, unified appliance- and cloud-based Websense TRITON solutions.





Advertise your product/service here!