News


< Back
Security : Cyber Attacks : Advanced Persistant Threat :
Protect Against Government Malware

SentinelOne Disrupts Endpoint Security Status Quo with Predictive Execution Inspection Technology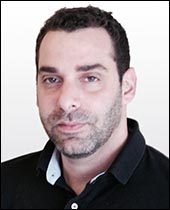 Tomer Weingarten
CEO
SentinelOne


SentinelOne, the company that's redefining endpoint security, has announced SentinelOne EDR (Endpoint Detection and Response) which detects, models and predicts threat behavior to block attacks on any computing device, including servers and embedded systems. Unlike signature-based security techniques and sandbox technologies that emulate endpoint devices, SentinelOne dynamically tracks each newly-created process on a machine through its lifecycle using execution inspection technology to prevent malware from evading detection. By profiling activity patterns in real-time, SentinelOne can detect the most stealth threats, anticipate their next move, then stop and remove the malware.
"I believe that SentinelOne represents the future of APT detection," said Yahoo CISO Alex Stamos. "Targets of APTs that have deployed the leading centralized solutions are starting to deal with their serious downsides. SentinelOne solves these problems by running on the targeted host and detecting successful compromise. I can strongly recommend that any company facing nation-state and other advanced threats give SentinelOne a shot."
True Behavioral Detection
To leap frog and displace anti-virus suites, Sentinel EDR monitors endpoint activity and provides full visibility into threats at all times, using a transparent lightweight client that does not slowdown performance. To address increasingly sophisticated attacks that target endpoints within organizations including those that use government-grade espionage code, SentinelOne automatically detects threat behavior and predicts what malware will do next in order to block it.
Dynamic Prediction and Protection
SentinelOne has developed a predictive execution inspection engine that analyzes every application process in real time. It combines attack pattern and malware technique modeling with up-to-the-minute crowd sourced security intelligence to protect against even the most stealth threats. To reduce dwell times, minimize damages and eliminate incident response remediation, SentinelOne EDR automatically stops and removes malware.
"We recently discovered government-grade attack code which uses advanced evasion techniques being coupled with ransomware and financial fraud malware," said Tomer Weingarten, CEO of SentinelOne. "The only way to detect attacks that use espionage-ware tactics is through continuous monitoring of activity on the target device. By placing an agent on the endpoint, SentinelOne can see all code executions and malicious processes to stop attacks that would otherwise conceal themselves in the presence of virtual device or emulation security mechanisms."
Universal Security
For maximum coverage, SentinelOne is available for Windows, OS X, iOS, Android, and Linux endpoints and servers. It can be deployed in a private cloud or virtual appliance, and integrates with existing SIEM or logging solutions. SentinelOne can also be configured to communicate with firewalls or IPS products to block attacks at the network gateway.
Forensics and Compliance
To provide deep visibility required for forensic analysis and compliance reporting, SentinelOne provides real-time views and graphical reports into security activity via an integrated management console that can be accessed from any device, anywhere.
Pricing and Availability
SentinelOne EDR is available immediately. Subscription pricing is based per endpoint/year.
About SentinelOne
SentinelOne is reinventing endpoint security to protect organizations against advanced threats and nation state malware. The company uses predictive execution modeling to detect and protect all devices against targeted, zero day threats in real time. SentinelOne was formed by an elite team of cyber security and defense experts from Intel, McAfee, Checkpoint, IBM and the Israel Defense Forces. The company's investors include Accel Partners, Data Collective, Granite Hill Capital Partners, Tiger Global Management and The Westly Group.