News


< Back
Security : Technology : Network : Cloud
Vulnerability Management for IT GRC Programs

Seamless Integration Enables TraceCSO Customers to Leverage Tenable's Vulnerability Data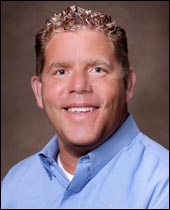 Peter Stewart
CEO
TraceSecurity


TraceSecurity the pioneer in cloud-based governance, risk and compliance (GRC) solutions, has announced an integration with Tenable Network Security allowing organizations to leverage their investments in Nessus, the global standard in detecting and assessing network data, when deploying cloud-based comprehensive IT GRC programs from TraceSecurity's TraceCSO solution.

Vulnerability management is a critical element to an organization's overall information security program. This integration ensures that TraceCSO's customers have a complete picture of their company's overall risk profile by utilizing the vulnerability data from the Nessus scans into risk management, IT auditing and overall compliance postures within the TraceCSO platform.

"Reporting on vulnerabilities, compliance and other information security risks is essential for organizations," said Renaud Deraison, Chief Product Officer of Tenable Network Security. "We are pleased that TraceSecurity has leveraged our security data in order to develop a solution that simplifies cloud-based IT GRC programs."

"We are happy to announce the integration of Tenable's vulnerability, configuration and compliance data into TraceCSO," said Peter Stewart, President and CEO of TraceSecurity. "TraceCSO's ability to correlate valuable Tenable data with compliance, risk and audit data improves the overall effectiveness of any risk and compliance program."

TraceCSO allows organizations of any size, industry or security skill set to evaluate, create, implement and manage a comprehensive cloud-based, risk-based information security program, to protect their organizations from today's top information security risks. TraceCSO identifies and prioritizes risk to an organization's information – including network vulnerabilities – and identifies, implements and audits security controls. To help organizations stay current with the latest regulatory mandates specific to their industry, TraceCSO leverages a global database of hundreds of authorities and more than 75,000 regulations and citations.

About TraceSecurity
TraceSecurity, a leading pioneer in cloud-based security solutions, provides IT governance, risk and compliance (GRC) management solutions. The company's cloud-based products and services help organizations achieve, maintain and demonstrate security compliance while significantly improving their security posture. With more than 1,700 customers, TraceSecurity supports the security and risk management efforts of all types of organizations of any size, industry or security skill set. Founded in 2004, the company has executive offices in Silicon Valley and offices in Baton Rouge, La.






Advertise your product/service here!