News


< Back
Security : Data Breach : Information Security Compliance :
Instant Microsoft Patch Validation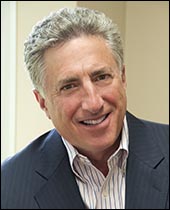 Dan Ross
CEO
Promisec


Promisec, a pioneer in endpoint Security, Compliance and System management, has announced a new update to Promisec Integrity, a suite of cloud-based offerings designed to provide endpoint visibility and remediation to ensure compliance for small-to-medium enterprise organizations. The new update will offer customers easy identification for Microsoft Patch MS14-045.

The new service is part of the Promisec's incident response service package which will allow customers to quickly identify any system that has the errant patch installed. Microsoft has indicated to its customers to remove the patch manually but with the Promisec Integrity solution, customers will not be required to manually remove the patch. This will save companies countless hours reviewing install logs and manually checking windows systems for the problem patch.
Promisec Integrity also includes the Microsoft Patch Validation service that can quickly identify which systems are missing critical patches and allow you to update these as part of their windows update service. Promisec Integrity offers remediation of these systems where the endpoint may have had the windows update service turned off.

"With more and more cyber threats and IT operational challenges coming to light, it is important that companies have a solution that is easy to deploy and immediately helps to assure security and compliance throughout the enterprise," said Dan Ross, CEO, Promisec. "The newest update to our Integrity Solution will save companies time and money by allowing them to quickly see the problem and track the remediation process in a timely and cost efficient matter."

Designed to meet the unique needs of small-to-medium enterprise environments, Promisec Integrity leverages the flexibility and scalability of the cloud to offer advanced cyber protection that is affordable, customizable, and easy to deploy and use, while retaining the same nimble agentless functionality as Promisec's on-premise Endpoint Manager offering. The cloud solution provides a set of modular capabilities, including Endpoint Health Assessment, Incident response related service, etc.

About Promisec
Promisec is a pioneer in endpoint visibility and remediation, empowering organizations to avoid threats and disarm attacks that can lead to unwanted headlines and penalties. Promisec's technology assures users that their endpoints are secure, audits are clean, regulations are met and vulnerabilities are addressed proactively to ensure the integrity of enterprise IT. The Promisec Endpoint Management solution provides the power of agentless visibility and remediation before these threats can have impact, ensuring endpoint security, compliance and operational efficiency. More than 400 globally recognized companies trust in Promisec to stay secure, compliant and operationally efficient.





Advertise your product/service here!