News


< Back
Security : Authentication : :
Don't Use Passwords

Security strategies almost always ignore the obvious!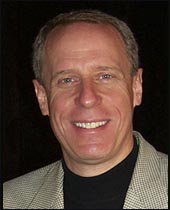 Scott Goldman
CEO
TextPower


"Hackers, whether they're from Russia or Rochester, will always steal passwords. It's a fact of life that the companies that store them and the users who use them can no longer avoid. There's a simple, clear solution to this problem that will soon become the norm: don't use passwords. Other forms of authentication are available and should be employed by any company with data that's worth stealing - and that's every company.

Security strategies almost always ignore the obvious; there are perimeter protections, router protections, alerts, alarms and red lights everywhere but the simplest protection for users - who are the lifeblood of these enterprises - can be easily accomplished by using one of the new updated forms of authentication.

Any company not upgrading their systems to these additional, secure authentication steps into the user login process is doing a disservice to their customers", said Scott Goldman, CEO of TextPower.
TextPower, Inc. provides alerting and authentication solutions to a variety of industries worldwide using text messaging (SMS). The company's software and text messaging services help companies enhance their revenues, decrease costs and improve customer service. TextPower's authentication product, TextKey™, provides seven-factors of authentication to protect websites, VPNs and mobile apps.

This makes it more secure than regular two-factor authentication (2FA) and replaces the smartphone app, hardware token or security fob previously needed to verify the identity of online users for password-protected applications. TextPower's mission-critical infrastructure employs geo-redundancy for the industry's highest reliability, providing delivery to virtually every cell phone in the United States and connections to most recognized wireless operators around the world.





Advertise your product/service here!