News


< Back
Security : Thought Leader : :
Banks Need Better Protection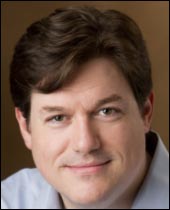 Jonathan Sander
Strategy & Research Officer
STEALTHbits Technologies


It's not so surprising that corporations that are financially larger than most states and are targets of state-sponsored hacking. The question I ask is, how long before corporations are calling on government or military resources to help shield them from this sort of attack? I doubt the government or even the military could do more than these banks given how much the banks spend in time and effort on security.

But either out of a genuine sense of entitlement to protection or an attempt to spread blame, I would think we'll see corporations making calls for better protection. It could even augment the net neutrality debates – 'shouldn't there be specially protected resources on the net?' becomes a question one could ask. Commented Jonathan Sander, Strategy & Research Officer, STEALTHbits Technologies.
About STEALTHbits Technologies
Founded in 2001, STEALTHbits has extensive experience and deep expertise in the management of Microsoft technologies like Active Directory and Exchange, and governance solutions for unstructured data.

With consistent growth, profitability, and a tenured management team that's been at it since the start, STEALTHbits has emerged as a favorite solution provider for the world's largest, most notable organizations, as well as a preferred partner to leaders in technology.





Advertise your product/service here!