News


< Back
Security : Cloud : Data Protection :
The Home Depot Hack

Hacked is the New Normal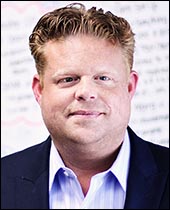 Kyle Kennedy
Chief Technology Officer
STEALTHbits Technologies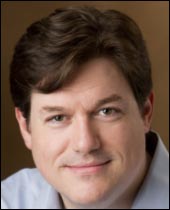 Jonathan Sander
Strategy & Research Officer
STEALTHbits Technologies


Jonathan Sander and Kyle Kennedy of STEALTHbits Technologies weighed in on the Home Depot data breach under investigation.
Jonathan Sander, Strategy & Research Officer, STEALTHbits Technologies:
Right now, the Home Depot hack is speculation. Honestly, it doesn't matter if it's true. For everyone with any digital life, being hacked is the new normal. The iCloud incident is being hacked in our most personal moments. The JP Morgan hack is our financial life being hacked. And now even a trip to buy light bulbs in bulk is being hacked. We all need to assume that we may be exposed in everything we do. This is not something new, but it is new that we're becoming collectively aware of this fact. Many people ask "what should I do?" People want "tips" for staying safe.

The only thing that will make us safe is better security practices and technologies built into all of these services. The only way that will happen is if we turn our collective awareness into a collective demand for it. Of course, security professionals correctly point out that this is the same collective of people who don't use the security controls they have – they don't use strong passwords, they don't do the updates reliably to their client software, they don't turn on two factor authentication, and they still click on malware emails. Can we collectively get our act together to use the security we have well and then demand even better security in the future?

Kyle Kennedy, CTO, STEALTHbits Technologies:
Question – did you, a friend, or a relative shop at Home Depot recently? If you did; then you potentially entered an exclusive club without you realizing you did. What is the club's name you ask – it is the data breach club. Home Depot confirmed recently that they are "investigating" the possibility of a data breach that may have resulted in customer's information being stolen. A representative for the retailer confirmed that Home Depot is "looking into some unusual activity" and "working with our banking partners and law enforcement to investigate."

The digital world we live in provides unprecedented access of our personal information and provides us the ability to have ease of use commerce patterns we have never experienced before. These commerce patterns of convenience result in highly valuable information leaving our wallets and purses multiple times every single day. We trust as consumers that big retailers like the Home Depot will implement and deploy technology that protects our transactions during and after our purchases are made.

How many more retail breaches need to occur industry wide before consumers rise up and start demanding proactive protection surrounding their personal information prior to the purchasing of goods and services from a company. Is it time for a third party service provider focused solely on financial transactions and securing the consumers personal information the answer for the consumer AND the retailer? Or is the risk of personal information potentially being breached so accepted by consumers that change isn't possible? I refuse as a consumer and a security executive that change isn't possible around one of the most fundamental components of business; the buying of goods and services via credit cards.

The technology is available for both the consumer and the retailer today to increase security exponentially and reduce the threat surface available to attackers. When will the collective light bulb turn on for industries as it does when a retailer and or individual consumer is breached? Perhaps we are afraid that the increase in security will somehow impact our ease of use commerce patterns negatively – I see it quite the opposite.
About STEALTHbits Technologies
Enabling our customers to harness the power of their data and derive information by which to make decisions, solve problems, and streamline business processes is what we do best, and what we've been doing for over a decade.
Founded in 2001, STEALTHbits has extensive experience and deep expertise in the management of Microsoft technologies like Active Directory and Exchange, and governance solutions for unstructured data. With consistent growth, profitability, and a tenured management team that's been at it since the start, STEALTHbits has emerged as a favorite solution provider for the world's largest, most notable organizations, as well as a preferred partner to leaders in technology.





Advertise your product/service here!