News


< Back
Security : Data Breach : :
Say It Isn't So Goodwill Get Hacked

Hackers have no boundaries and seek to exploit any and all possible victims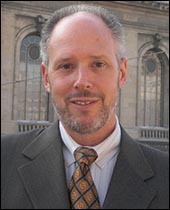 Richard Blech
President
Secure Channels


Responding to yet another breach Goodwill has confirmed a point of sale card data breach malware attack in 330 of its stores, Richard Blech, CEO of Secure Channels said:

"Another day and another breach…hackers have no boundaries and seek to exploit any and all possible victims whoever and wherever to get access to sensitive and private data. More than 10 percent of Goodwill's 2,900 stores were infected by a malware for more than a year before being discovered through a forensics investigation. Seriously… again? Anyone else feeling like it is a cyber ground hog day?

Here we are again with a daily reporting of data breaches that are occurring as a regular and unfortunate part of consumer life. It has now become abundantly clear that the current point-of-sale (PoS) systems, both on the hardware and software side, are now vulnerable and a proven target of the hackers. Simply being PCI compliant is no longer sufficient. Data emanating from and transmitting through PoS systems needs to be secured with absolute certainty.

While end point or perimeter security should be deployed at every terminal to detect or remove an invasive malware, it will be necessary to add another layer of security by encrypting the data to the highest levels at both the hardware and software levels. That is right impenetrable! If, as in the case of this Goodwill breach, the malware gets through, the data that the hacker obtains will be completely useless to them."
Secure Channels Inc. is a new cyber-security firm that creates robust, and state-of-the-art patented encryption technologies under exclusive license from Secure Channels SA that are compatible with every type of data available on the market. Secure Channels SA is a Swiss company that has patented unique processes to harden encryption and envelop resources in such a way as to render the data virtually unbreakable given the current, as well as foreseeable future technology and timelines, thus providing security that is impenetrable and far in excess of any existing encryption systems available.
Secure Channels has partnered with Proximity to secure the data itself, the path data travels when in motion, and the storage of all known media types when data is at rest.
Founded by senior executives that have extensive backgrounds in the IT security and encryption space, we have offices in Nyon Switzerland, Seattle Washington and Irvine California USA.





Advertise your product/service here!