News


< Back
Security : Configuration Management : Endpoint Security :
Comprehensive Privileged Identity Management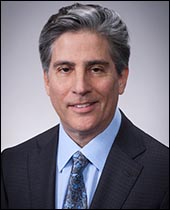 Mordecai Rosen
Chief Operating Officer
Xceedium


Xceedium Inc., the premier provider of privileged identity management for hybrid-cloud environments, has announced the company is collaborating with VMware to help speed adoption of network virtualization in the software-defined data center. The two companies are working to extend Xceedium's Xsuite Privileged Identity Management solution to support the VMware NSX™ network virtualization platform to provide specialized identity services for network administrators.

With this solution, network and security administrators can leverage the features of Xsuite across both VMware vSphere and VMware NSX resulting in a comprehensive security solution.
Privileged users, and their credentials, continue to be targeted by attackers in an ongoing series of high-profile security breaches. Xsuite provides an integrated, comprehensive privileged identity management solution that protects and defends privileged access from exploit and compromise, simplifies compliance, and eases administrative overhead. When coupled with VMware NSX, the combined Xsuite solution provides a best-in-class virtual networking security solution with some of the following features:
Centrally Managed Roles and Policy-Based Privileged User Access Control: Integrations with NSX Service Composer capabilities to enable the dynamic application of access control policies based on NSX security policies. Those policies are then enforced in the VMware NSX environment by leveraging the platform's fine-grained controls to implement micro-segmentation of resources.
Password and Access Key Management: Vaulting and full lifecycle management of all privileged user credentials.
Privileged User Single Sign-On: Privileged user single sign-on, including TACACS+ and Personal Identity Verification/Common Access Card (PIV/CAC) support, to systems and devices operating within VMware vSphere, NSX, and to other physical and virtual resources across the enterprise.
Full Audit Trail and Session Recording: Complete audit logs and full session recording for access to NSX.
"Customers are accelerating adoption of VMware NSX to transform their networking and security operations – and managing and controlling privileged user access to virtualized networks is a top priority for network security and operations teams," said Gargi Keeling, director, networking and security, VMware. "Our work with Xceedium further enhances the broad range of networking and security services VMware NSX supports."
"We're pleased to extend our existing relationship with VMware," said Mordecai (Mo) Rosen, Chief Operating Officer of Xceedium. "The software-defined data center is inevitable, and is a proven model for running highly agile, secure, and cost-effective data centers. We've led the way in developing and delivering comprehensive privileged identity management solutions for the complete range of enterprise environments, and our NSX support is a critical part of that solution. The combination of VMware's expertise in virtualized infrastructure and our leadership in security will enable our joint customers to take full advantage of NSX with confidence and safety."
About Xceedium
Xceedium is the leading provider of privileged identity management solutions for hybrid-cloud enterprises. Large companies and global government agencies use Xceedium products to reduce the risks privileged users and unprotected credentials pose to systems and data. The company's Xsuite platform enables customers to implement a zero trust security model. It vaults privileged account credentials, implements role-based access controls, and monitors and records privileged user sessions. With unified policy management, Xsuite enables the seamless administration of security controls across systems, whether they reside in a traditional data center, a private cloud, on public cloud infrastructure, or a combination of environments.
Xceedium's solutions enable organizations to comply with security and privacy mandates, such as PCI DSS, FISMA, HIPAA, and NERC CIP. The company's products provide industry-leading reliability, availability, and scalability, and they are the most highly certified products in the market, with designations including FIPS 140-2 validation, Common Criteria EAL4+ certification, and inclusion on the U.S. DOD Unified Command





Advertise your product/service here!