News


< Back
Security : Embedded : :
Enforce Content Licensing Rights and Protect Subscriber Revenues

INSIDE SECURE TO DEMONSTRATE TRUSTED OVER-THE-TOP (OTT) SOLUTIONS AT IBC 2014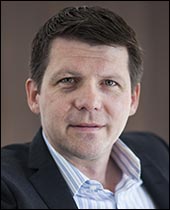 Martin Bergenwall
Head of the Mobile Security Division
INSIDE Secure


INSIDE Secure (Euronext Paris: INSD), a leader in embedded security solutions for mobile and connected devices, has announced it will be attending the 2014 IBC Exhibition to demonstrate Over-the-Top (OTT) solutions on popular OSs. The company will showcase how device manufacturers, operators and content distributors are using hardware and software based solutions to enforce content licensing rights and protect subscriber revenues.
The challenge of content protection has deterred many device manufacturers, operators and content distributors from offering premium content. INSIDE Secure's highly secure, integrated Digital Rights Management (DRM) solutions enable new business models for operator, studio and broadcaster markets by protecting valuable OTT High Definition (HD) and Ultra High Definition (UHD) content. With the right security solutions in place, media service providers and their partners can safely extend viewing options to new platforms and expand revenue opportunities.
Over-the-Top refers to the delivery of rich media content via the Internet—delivered to an end user "over" an operator's network. Because the content arrives from a third party, Internet Service Providers (ISPs) are not responsible for or able to control, the viewing abilities, copyrights, and/or other redistribution of the content. To protect content and maximize revenue capabilities, a secure delivery mechanism is critical to success.
INSIDE Secure provides various content protection solutions to enable the best-fit security for every content delivery scenario, including OTT. As such the company can be your trusted partner to select the most cost effective solutions whether software or hardware based, or based on a Trusted Execution Environment (TEE). INSIDE Secure's recent acquisition of Metaforic also adds robust whitebox encryption and code obfuscation technologies to its product line-up.
"We are proud to be showcasing INSIDE Secure's latest innovations that our customers—including HBO, BBC and Sky—use to solve the security challenges of OTT," said Martin Bergenwall head of the Mobile Security division at INSIDE Secure. "It's exciting to see this market unfold as we partner with device manufactures, operators, and content distributors to help extend the reach of premium content services to a growing base of subscribers, across operating systems and delivery mechanisms."
About IBC
IBC stands at the centre of global technical and creative innovation, drawing more than 52,000 professionals from over 170 countries into market-influencing debate. Uniting everything and everyone you need to know about the electronic media and entertainment industry at the RAI this September, IBC offers you rich opportunities for definitive research, stimulating education and business development, and is the perfect forum to network and exchange ideas.
About INSIDE Secure
INSIDE Secure (Euronext Paris FR0010291245 – INSD) provides comprehensive embedded security solutions. World-leading companies rely on INSIDE Secure's mobile security and secure transaction offerings to protect critical assets including connected devices, content, services, identity and transactions. Unmatched security expertise combined with a comprehensive range of IP, semiconductors, software and associated services gives INSIDE Secure customers a single source for advanced solutions and superior investment protection.