News


< Back
Security : eForensics : :
Biometric Touch Panel

Asure Software Launches AsureForce AirClock providin dual authentication, pairing PIN entry with facial recognition technology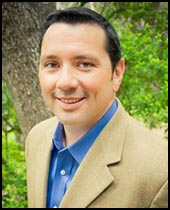 Steven Rodriguez
COO
Asure Software


Asure Software (Nasdaq: ASUR), a leading provider of workplace management software solutions, has announced the launch of its new AsureForce AirClock, a biometric, wall-mounted time collection panel that uses dual authentication to collect punches by combining manual PIN entry and facial recognition technology.
"Asure Software is committed to providing our customers with a full complement of best-in-class workforce management solutions, all delivered via the Cloud," said Steven Rodriguez, Asure COO. "AsureForce AirClock incorporates facial recognition technology that provides the highest level of security against buddy punching to reduce time fraud, and its cloud-based software enables the devices to be used from almost any location, anywhere with an Internet connection. Once users register, they can punch in from any device in their organization's system, regardless of location."
To punch in, registered users enter their PIN then stand in the camera's crosshairs for an image capture. The device compares that image to biometric templates in the system. If the images match, the punch is recorded. If the images do not match, the user receives a message asking to confirm whether they are the user assigned to the PIN they entered. If they confirm, the punch is processed and the user's supervisor is alerted via email that someone punched without full biometric authentication. The supervisor then has the option to approve or deny the punch.
AsureForce AirClock can be powered via PoE or 110v outlet power with battery backup. It can transfer data using Ethernet or Wi-Fi, or via a cellular network.
About Asure Software
Asure Software, Inc. (Nasdaq: ASUR) headquartered in Austin, Texas, offers cloud-based time and labor management and workspace management solutions that help clients bring space and time together. Asure serves approximately 6,000 clients worldwide and currently offers two main product lines: AsureSpace™ workplace management solutions enable organizations to maximize the ROI of their real estate, and AsureForce® time and labor management solutions deliver efficient management of human resource and payroll processes. For more information, please visit www.asuresoftware.com.





Advertise your product/service here!