Multi-factor Authentication File Transfer Partnership
Henrik Jeberg
Managing Director, North America
SMS PASSCODE





SMS PASSCODE and GlobalSCAPE have announced a strategic alliance to deliver a single solution combining mobile-based authentication and secure managed file transfer

Open Source Software and the Call to Re-Assess Secure Shell Key Management
Jason Thompson
VP of Worldwide Marketing
SSH Communications Security

OpenSSL was started in 1998 to encrypt websites and user information across the Web. OpenSSL is an open project—any coder or programmer can work on it—that aims to keep hackers from accessing personal data submitted to a website.



Advertise your product/service here!
Solutions
Building Trust and Compliance in the Cloud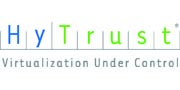 This paper highlights the systems, solutions, and approach Intel used in a joint proof of concept (PoC) with Taiwan Stock Exchange Corporation to address its business needs and increase the overall trust and security of its cloud infrastructure.

Success Story
HID Global Provides Secure Mobile Banking Solution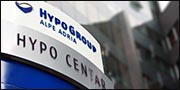 To address the growing, sophisticated needs of banking customers for "anytime, anywhere" access throughout the country, Hypo Alpe-Adria-Bank was seeking an integrated, authentication platform that could secure its internet and mobile banking.