User-Centric Solution Enables Rapid Response to Breaches
Matt Zanderigo
Senior Product Marketing Manager
ObserveIT





ObserveIT, a pioneer in user activity monitoring, has announced important new alerting and analytics features that enable security teams to instantly discover and respond to user-based threats. ObserveIT 5.7 also includes the company's proven auditing and forensic capabilities, creating a complete user-centric security platform.

Assume the Worst – Hackers Will Get In
David Swift
Chief Architect
Securonix

According to a recent survey of security professionals by ISACA, one in five enterprises has experienced an APT attack, but only one-third of those who have been attacked could determine the source.



Advertise your product/service here!
Solutions
Building Trust and Compliance in the Cloud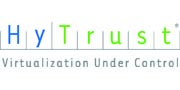 This paper highlights the systems, solutions, and approach Intel used in a joint proof of concept (PoC) with Taiwan Stock Exchange Corporation to address its business needs and increase the overall trust and security of its cloud infrastructure.

Success Story
HID Global Provides Secure Mobile Banking Solution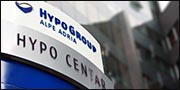 To address the growing, sophisticated needs of banking customers for "anytime, anywhere" access throughout the country, Hypo Alpe-Adria-Bank was seeking an integrated, authentication platform that could secure its internet and mobile banking.