Unified Threat Management Technology for SMB
Jyothish Varma
Senior Director of Security Product Strategy
ControlScan





ControlScan announces the general availability of its newest cloud-based managed security service, designed to help small and mid-sized businesses (SMBs) cost-effectively protect their IT networks from the continuous barrage of attacks by malware, trojans and viruses.

No More Patch Tuesday for Windows XP – Are You Secure?
Robert Foley
CEO
Matrix Global Partners

Integrity and stability for business systems running Windows XP are non-negotiable—even without formal Microsoft support, hotfixes and the infamous Patch Tuesdays security must be addressed.



Advertise your product/service here!
Solutions
Building Trust and Compliance in the Cloud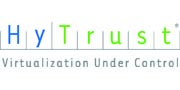 This paper highlights the systems, solutions, and approach Intel used in a joint proof of concept (PoC) with Taiwan Stock Exchange Corporation to address its business needs and increase the overall trust and security of its cloud infrastructure.

Success Story
HID Global Provides Secure Mobile Banking Solution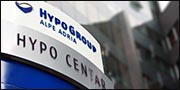 To address the growing, sophisticated needs of banking customers for "anytime, anywhere" access throughout the country, Hypo Alpe-Adria-Bank was seeking an integrated, authentication platform that could secure its internet and mobile banking.