Protect Sensitive Files Everywhere They Travel
Ryan Kalember
Chief Product Officer
WatchDox





WatchDox, a provider of secure enterprise file-sync-and-share (EFSS) solutions to protect, share and collaborate on files on any device, has announced the industry's first solution to both detect and protect sensitive files everywhere, on every device.

Detect and Respond
Philip Lieberman
President
Lieberman Software

At a recent security and risk management conference I had an opportunity to talk with industry analysts about today's challenges in network security.

People in the News
ISACA Names Matthew S. Loeb as CEO

Matthew S. Loeb
CEO
ISACA and the IT Governance Institute
ISACA, a global professional association serving 115,000 information systems assurance, security, governance and risk professionals, has selected Matthew S. Loeb, CAE, as its new chief executive officer.

More People in the News > >


Advertise your product/service here!
Solutions
Building Trust and Compliance in the Cloud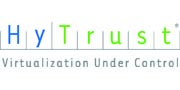 This paper highlights the systems, solutions, and approach Intel used in a joint proof of concept (PoC) with Taiwan Stock Exchange Corporation to address its business needs and increase the overall trust and security of its cloud infrastructure.

Success Story
HID Global Provides Secure Mobile Banking Solution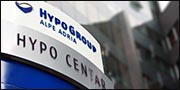 To address the growing, sophisticated needs of banking customers for "anytime, anywhere" access throughout the country, Hypo Alpe-Adria-Bank was seeking an integrated, authentication platform that could secure its internet and mobile banking.