Hackers Defeat Conventional Authentication
Scott Goldman
CEO
TextPower

Developers and enterprises that install conventional two-factor authentication methods do so with the best of intentions. Unfortunately, in today's world of hackers that intrude for money, bragging rights or just nefarious "fun" these methods just aren't sufficient anymore.



Advertise your product/service here!
Solutions
Building Trust and Compliance in the Cloud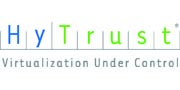 This paper highlights the systems, solutions, and approach Intel used in a joint proof of concept (PoC) with Taiwan Stock Exchange Corporation to address its business needs and increase the overall trust and security of its cloud infrastructure.

Success Story
HID Global Provides Secure Mobile Banking Solution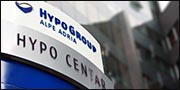 To address the growing, sophisticated needs of banking customers for "anytime, anywhere" access throughout the country, Hypo Alpe-Adria-Bank was seeking an integrated, authentication platform that could secure its internet and mobile banking.